Biodiversity In Fashion: Revamp Your Strategy in Style
A new trend has been on the rise in fashion: biodiversity!
Improving sustainability has been on the minds of many fashion companies. Consumers, regulators and other stakeholders are increasingly scrutinizing the damaging environmental and social impacts that the fashion industry is having today. Many companies, including Primark, Kering (which owns brands like Gucci and Alexander McQueen) and H&M, have set targets around reducing their greenhouse gas emissions, improving water efficiency, and limiting the use of harmful chemicals in their value chains.
Now, more and more fashion brands are also thinking about biodiversity: where do they impact plants, animals and nature within their value chain? How can any negative impacts be mitigated and positive impacts amplified?
These questions are timely. We are in a biodiversity crisis and scientists have declared the sixth mass extinction event to be underway. WWF's 2022 Living Planet Report found an average 69% decline in global populations of mammals, fish, birds, reptiles, and amphibians since 1970. The current average rate of vertebrate species loss over the last century is at least 100x higher than the background rate. The UK, from where I am writing this blog, has seen a decline in average species' abundance of 13% – with the biggest losses happening in the last ten years. The situation is worse in other places.
So high time to bend the curve on biodiversity loss. Fashion companies can do their bit.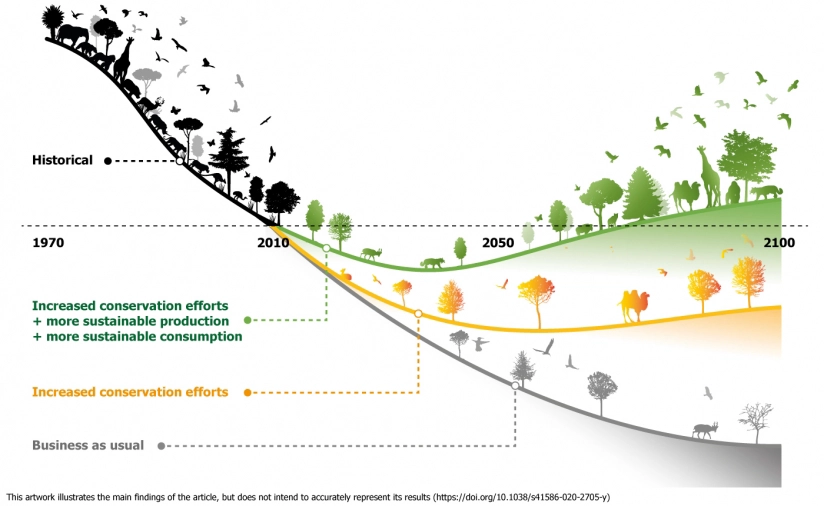 First things first: what is biodiversity?
The term biodiversity is defined and used in a variety of ways (as my colleague Julia pointed out in her blog on Biodiversity Net Gain too).
Here, I will use WWF's broad and inclusive definition of the term biodiversity to mean 'all the different kinds of life you'll find in one area — the variety of animals, plants, fungi, and even micro-organisms like bacteria that make up our natural world. Each of these species and organisms work together in ecosystems, like an intricate web, to maintain balance and support life.'
Biodiversity plays a key role in sustaining us – as a species and as businesses.
So, how do you work on biodiversity as a fashion brand?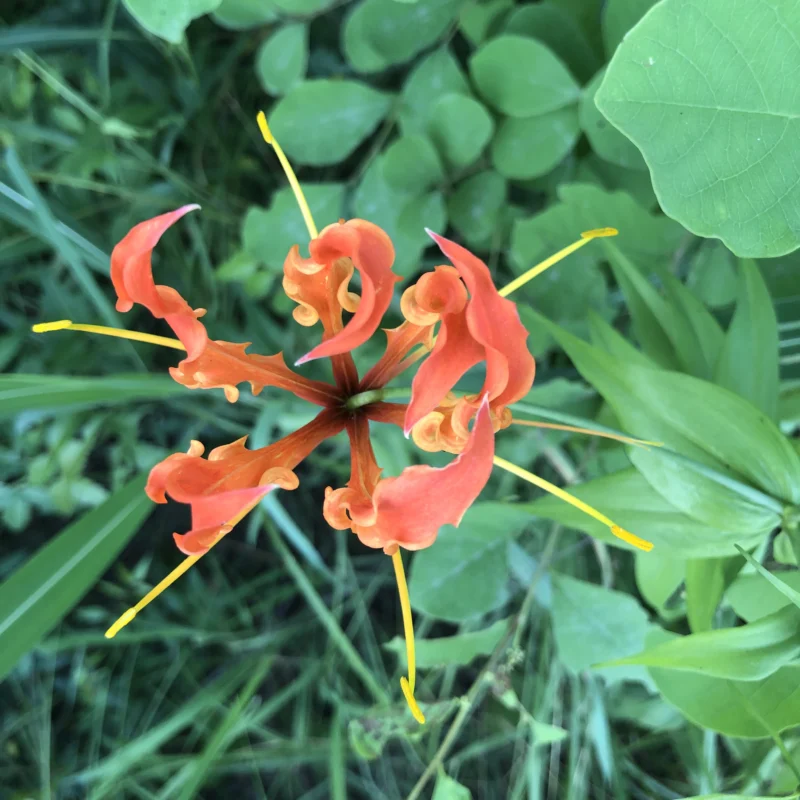 Step 1: Know where to work
An important first step is to determine where the company is having the biggest impact on biodiversity.
Biodiversity impacts occur across the business's value chain. Pressures come from issues many companies are already working on such as the climate crisis, toxic chemicals used in the production of textiles, over-consumption and textile waste. However, some of the biggest impacts fashion brands have on biodiversity are likely to take place where raw materials are produced (in tier 4 – in value chain language). Think about the cotton fields needed to produce t-shirts, the cattle farms needed for leather jackets, and oil and natural gas wells needed for polyester trousers. They usually affect biodiversity mostly through the clearing of forests, excessive use of chemical fertilisers and pesticides, and over-extraction of water.
It can be difficult for a fashion brand to figure out where exactly they source their raw materials from. Value chains are massive, complicated and change year-to-year. Technology is helping to make it easier for fashion companies to improve their traceability, but it's often still a huge lift to trace materials back to their place of production. However, ask yourself: how important is it really to get to tier 4 traceability before you start taking action on biodiversity? For example, if you source cotton, you know it is likely to come from China, India and the USA. You know that cotton is one of the world's largest users of pesticides and water, and often causes soil erosion. Surely that's enough to get started? You can set up a similar reasoning for many other materials used in fashion.
Figure out your main materials and determine the regions they are most likely produced in, using frameworks like SBTN and tools like the Fashion Nature Risk Lens. You can then make a very well educated guess as to where you should start working on biodiversity. Then – get started.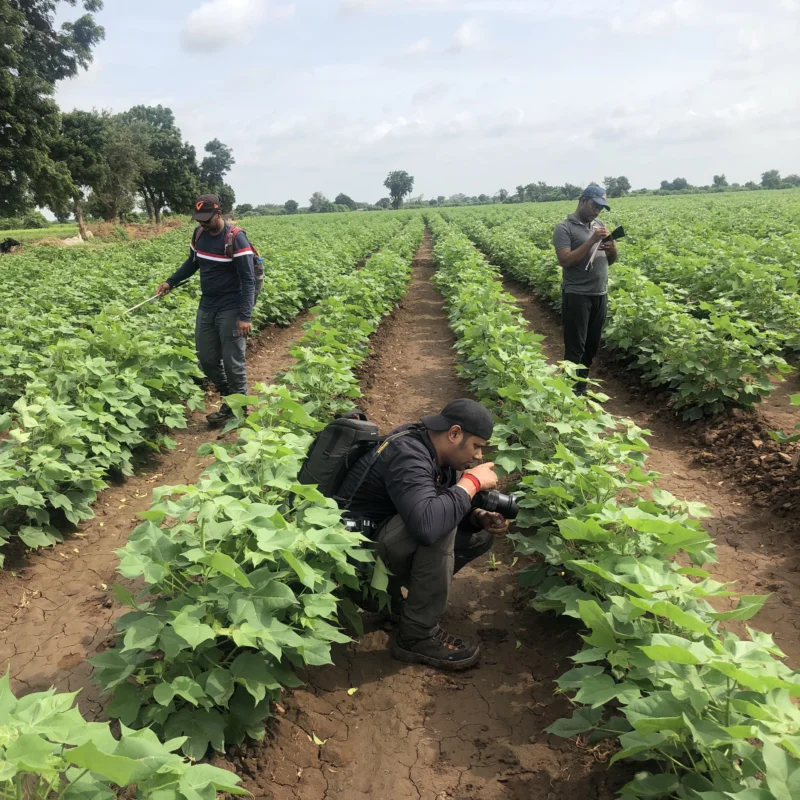 Step 2: Know what to work on
Now you know where, the next question is what?
In many cases, a good first step is to measure biodiversity in your selected region(s). It gives you an idea of what life is around, how it is threatened, and whether there are ways in which biodiversity can be improved.
But measuring biodiversity is not simple. Given the variety of elements of biodiversity, it is unlikely that there will ever be one all-encompassing biodiversity measure. But that does not mean that we can't measure it at all. Time to move to step 3.
Step 3: Get the right people and partners involved
The exact composition of life is unique to each place.
When measuring biodiversity, it is key to work with people and partners who have an in-depth understanding of the relevant place(s).
On a practical level, you need someone who is aware of local biodiversity. Maybe there are already excellent data sets on biodiversity in the area you are interested in. If not and additional data needs to be gathered, you need someone who can recognize the local species of plants, birds, insects, fungi etc. If you are based in an office in the UK, would you have heard about the red-vented bulbul? Probably not, as this species is native to Southeast Asia.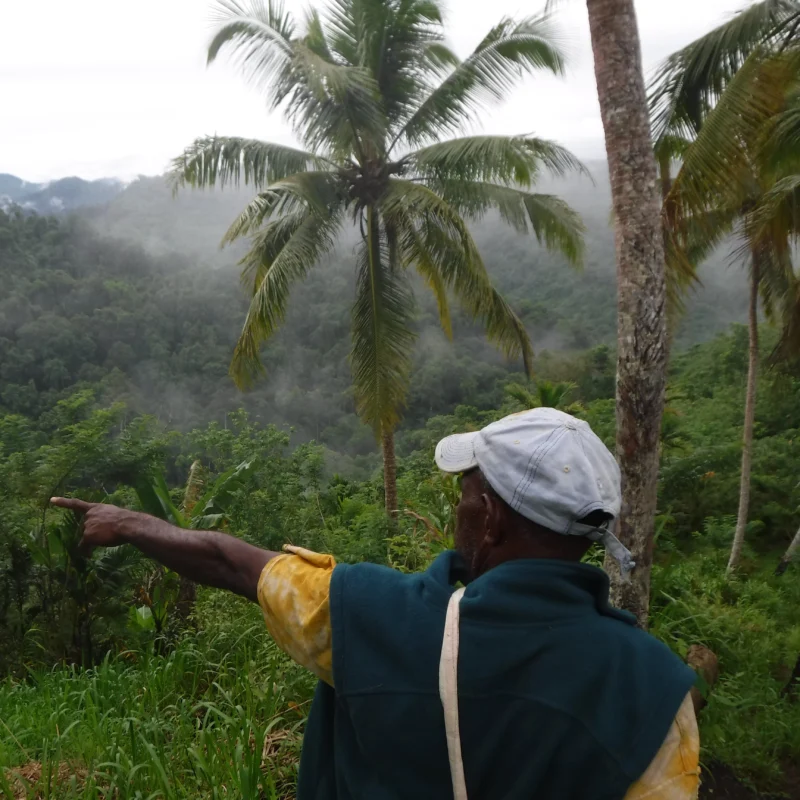 On a deeper level, it is important to understand how people relate to the life around them. Local farmers and workers will have their reasons for knowing and valuing what life is around them. Gaining an understanding of this is crucial when measuring biodiversity – especially if the goal is to use the data to inform interventions to improve biodiversity.
One tip when finding the right people and partners to work with is to allow ample time for (perhaps boring) administrative issues. Fashion companies may not previously have employed local ecologists. Contracts may need to be adapted and negotiated, and this takes time.
'Teamwork makes the dream work' – so find and engage the right people and partners.
Step 4: Pilot your biodiversity surveys!
Everything always looks good on paper, but on the ground, things usually work out very differently.
Very likely there is a lot to figure out as you get ready for your first biodiversity survey:
Methodologies: what aspects of biodiversity make the most sense to measure? The diversity of species around? Their abundance too? Are there particular groups of species that are worth zooming in on (e.g. earthworms, birds, bees)? Local people and partners should take a lead role in designing relevant methodologies, as they are most likely to have the answers to the questions above.
Logistics: the team may find themselves working in off-the-beaten-track locations. Where would it be appropriate to stay? How to best keep everyone safe and sound?
Local needs: to build up and maintain good long-term relationships it is worth figuring out what people in the area want to get out of the biodiversity surveys. Maybe they want to know more about how to keep certain animals, like wild boar or snakes, away from their houses? Or understand the lifecycle of an insect that is decimating their crops? If there is something, it is worth considering how that can be incorporated into the biodiversity surveys.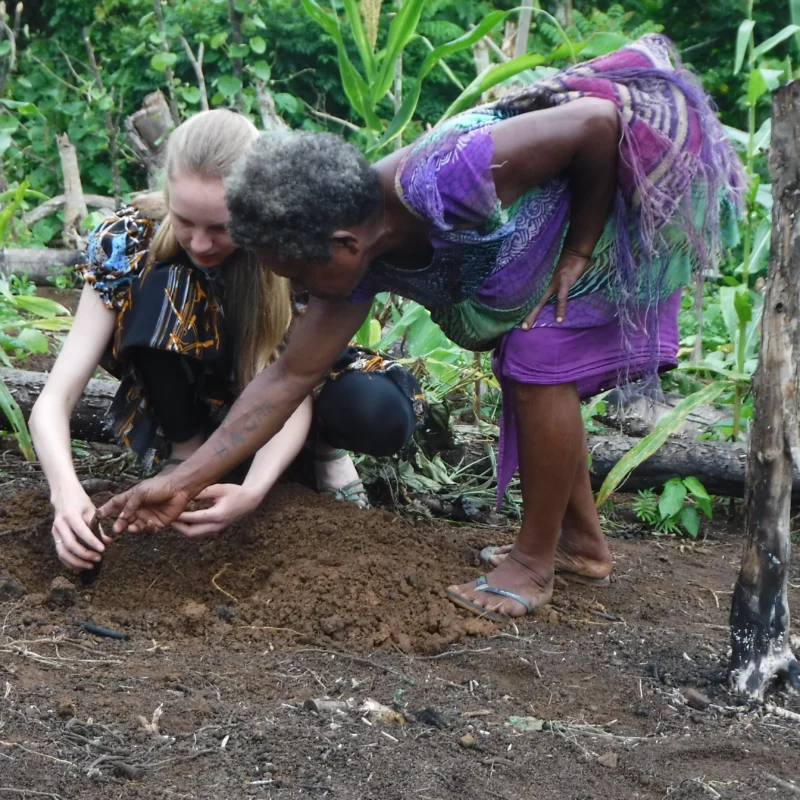 Personally, I have done a lot of fieldwork in Papua New Guinea (for my PhD) and India (for our client Primark). I always make a point of piloting plans properly – you need to make sure that what you do is relevant and appropriate in the area where you work. You can only really do that when you get on the ground.
If people come back from a pilot trip and they don't change their methodologies and plans – I would worry.
So pilot, change and then move on.
It is always good to have a plan.
Once you know how you can measure biodiversity and you start collecting data, it is time to think about what is next.
Based on the results from your surveys, can you co-create initiatives on improving biodiversity with the people, NGOs and governments of the area you are working in? It will be crucial to feedback any research that you do into actions!
With whom could you share the data you are gathering and the lessons you are learning? More and more companies are trying to use satellite imagery to measure biodiversity from space – could you connect to any of these organisations?
It is worth thinking about these questions, as incoming frameworks and legislations, including the Science Based Targets for Nature (SBTN), Taskforce on Nature-related Financial Disclosure (TNFD) and Corporate Sustainability Reporting Directive (CSRD), are crystallising out.
Biodiversity is very likely to become a fashion classic – the little black dress of this time.
So, as a fashion company, it is worth thinking about what you can do for biodiversity.
Using the steps in this blog will hopefully help you to get started on your biodiversity journey. Of course, we are also always happy to help where we can. Just get in touch.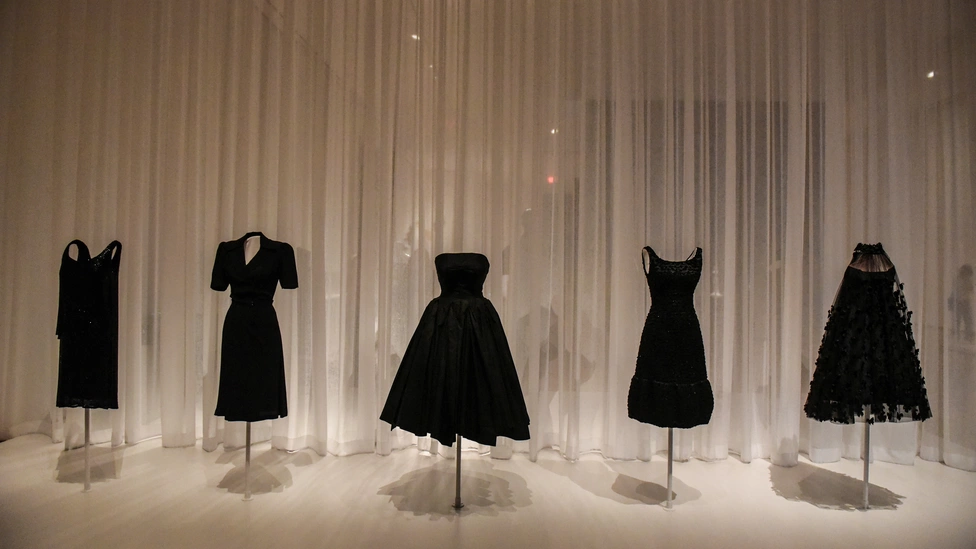 Thank you to many colleagues for discussions over the years which shaped these views, and to Dr Mike Burgass and Katie Fensome for very helpful comments on this blog.
Dr Mirjam Hazenbosch
Need more details?
We are here to assist. Contact us by phone, email or via our social media channels.
Get in touch