Nature Positive Economy: A Competitive Advantage For Your Business
As the world grapples with unprecedented environmental challenges, businesses stand at the forefront of a transformative movement. In this blog post, we give you a preview of Biodiversify Director, Sam Sinclair's article 'The Role of Business in a Nature Positive Economy' published in the most recent edition of Wood Wise, a publication by The Woodland Trust.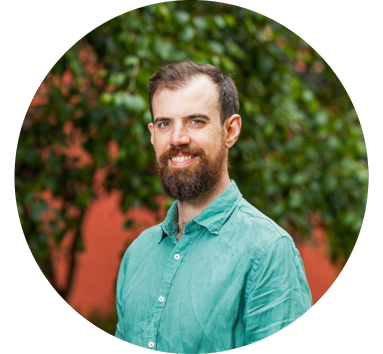 "Wood Wise have curated a fantastic collection of articles that will help readers get their heads around nature positive, which is undoubtedly the most important recent development in the field of conservation"
Public interest in the biodiversity crisis has surged in the last 18 months, prompting businesses to recognise not only the ethical imperative but also the risks posed by biodiversity loss to their operations. The rising trend discussed in this article, known as being 'nature positive' encompasses a shift away from isolated projects, towards a more holistic view of our relationship with nature which seeks to internalise biodiversity impacts and dependencies into business operations.
Rapid Advancements in Biodiversity Sustainability
In the last few years, public interest in the biodiversity crisis has grown rapidly. These advancements are not just scientific but also involve changes in corporate strategies, consumer preferences and policymaking. This article takes you through some of the initiatives, acts and frameworks that are redefining how businesses operate in sync with nature.
The Challenges of Biodiversity Sustainability
Despite the increase in public interest, the path towards a nature-positive economy is riddled with challenges. The biodiversity crisis is fundamentally different to other sustainability challenges. Unlike carbon emissions, there is no universal metric for biodiversity, and impacts and positive actions are context-specific meaning that when it comes to biodiversity, a one-size fits all approach simply won't work. This article covers the top 5 challenges to biodiversity that should be considered, particularly from a corporate perspective.
The Implications for Decision Making
One of the most critical aspects of working towards a nature-positive economy is decision-making. Business leaders need to make informed decisions that take into account, not just the economic factors, but also the ecological and social impacts. What are the tools and frameworks that can help in this process? How can businesses balance short-term gains with long-term sustainability? This article unpicks the challenges that data barriers present to positive action.
'To effectively contribute to a nature-positive society, a company will first need to understand where and how it is contributing to the drivers of biodiversity loss, then establish a holistic suite of interconnected actions which deliver meaningful outcomes for biodiversity'
The Potential for Business in a Nature-Positive Economy
The move towards a nature-positive economy isn't just about overcoming challenges; it's also about unlocking new potential. From tapping into new markets to driving innovation, businesses have a unique opportunity to turn sustainability into a competitive advantage. The nature-positive debate is still evolving, so it is too early to tell what the role of business in a nature-positive economy will eventually look like however, there is currently an exciting window of opportunity for individuals and organisations wishing to participate in defining the contribution made by the private sector. This article discusses the potential role businesses can play in a nature-positive economy.
Your Key to a Sustainable Future
Ready to explore the exciting intersection of business and biodiversity? This article has a wealth of information, insights, and inspiration. Whether you're a business leader looking to steer your company towards a more sustainable path, an environmental advocate seeking to understand the role of the corporate sector, or a policymaker aiming to foster a nature-positive economy, this is an essential read.
Need more details?
We are here to assist. Contact us by phone, email or via our social media channels.
Get in touch